Outstanding Video Quality
With Collaborate i/o, you can see more detail remotely than you could on-site. Best-in-class optics are the key to generating incredible video quality that exceeds the resolution of the human eye. The built in 18X optical zoom offers an incredible range of magnification allowing users to see fine details like thin filaments or small cracks that would otherwise go undetected.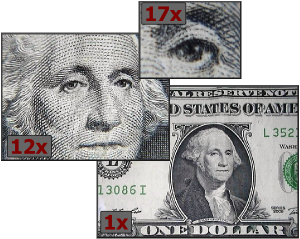 Click to view full size image
Remote Camera Control
Relying upon someone else's cinematography skills can be frustrating! Sometimes they have a shaky hand or are forced to set the camera aside while they use both hands. Other times they are inexperienced with the subject matter so they end up looking at the wrong thing. These problems can be real impediments to getting things done.
With Collaborate i/o, on-site personnel roughly positions the camera on a balanced arm that maintains that position. Users are able to control the camera remotely to fine tune the positioning of the camera. This allows remote experts to quickly and effortlessly pinpoint a problem and it frees up the hands of the on-site personnel allowing them to focus on diagnosing and fixing a problem.
Optimal Illumination
Technical problems often occur in places where the lighting is poor or non-existent: inside of an enclosure, a confined areas covered by shadows, or at a site where the lighting is poor. Collaborate i/o's VCS includes an LED light ring to provide bright uniform illumination and increase contrast.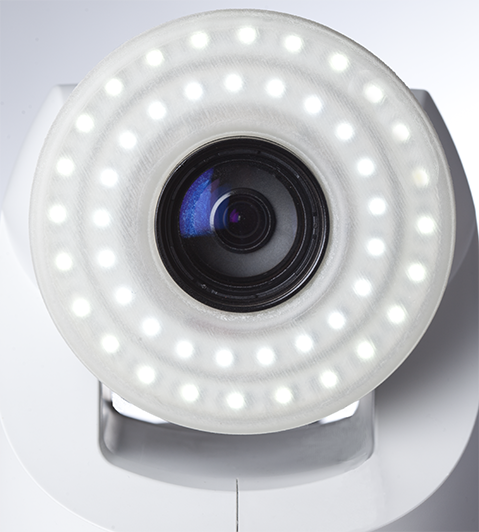 Customized Lenses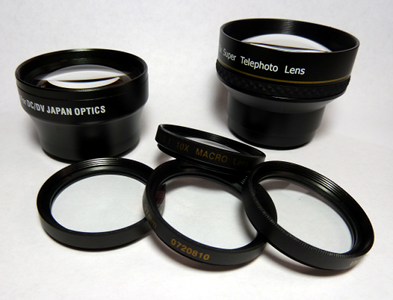 If the 18X optical zoom still isn't enough magnification for your application, the Collaborate i/o system can be equipped with a variety of custom lenses: close-up lenses, macro lenses, telephoto lenses, fisheye lenses and many more. Please contact us and tell us about your application. We're sure we can find something to meet your needs.
Wait: that's not all!
Easy to Use »
(click to continue to next section)